Singapore Map by District
An overview of Singapore Property Map showing the different districts and regions.
Singapore Property Map is divided into three main regions - Core Central Region (CCR), Rest of Region (RCR) and the Outside Central Region (OCR).
The Core Central Region which includes the traditional prime areas of Singapore (i.e. postal district 9, 10 and 11), the Downtown Core (including parts of Bugis, south of Ophir Road), as well as Sentosa. This is where most of the high-end and luxurious properties in Singapore can be found. And there are many under valued properties here for you to discover. Wait no more! Contact us now for more information.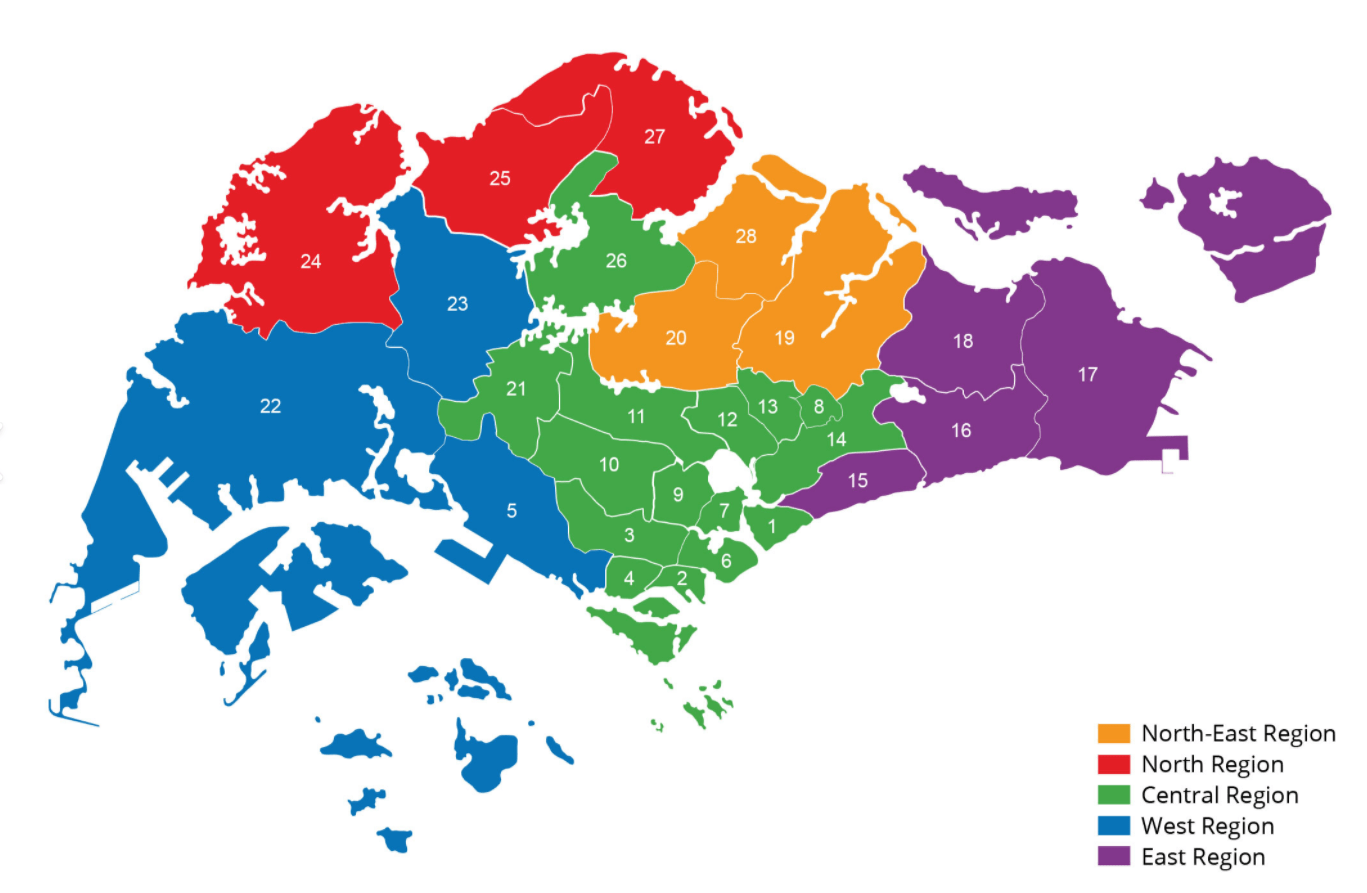 The Rest of Central Region is sandwiched between the CCR and OCR. The RCR is regarded as the intermediate, or mid-tier region, when it comes to pricing. They are between the mass market condos in the OCR region and the high-valued properties in the CCR.
The gap is closing between the RCR and CCR properties. This is particularly in districts where urban development, renewal and infrastructure growth has taken place. Of late, you can find some RCR prices on par with that of the CCR.
The Outside Central Region, is about three-quarter the size of Singapore. This is referring to areas where mass-market condos, including Executive Condominiums (ECs), at the lower price points are located, There are the East Region, North-East Region, North Region and West Region.
We are seeing the same phenomenon in OCR. Some of the prices in the OCR Region are getting very close to that of the RCR. Many new launches in the RCR and OCR have been adjusting their prices upwards.
Overview - Singapore Map by District