Blossoms By The Park | D05 | 99yrs
Blossoms By The Park @ One-North is a regular land plot with the size of 85,648.40 sq ft and a plot ratio of 3.0. It will house 275 residential units of 1+Study to 4-bedroom Penthouses with commercial space. Floor plans will be available soon!
This new launch in One-North along Slim Barracks Rise was offered for tender and top bid won by EL Development. It is the land parcel that is nearer to Buona Vista MRT Interchange. Thus, will attract more buyers' interest.
BLOSSOMS By The Park is an up and coming residential housing with commercial at 1st storey development at Slim Barracks Rise located in the prestigious one north precinct by EL Development. Braced upright amongst majestical trees lined within the precinct to cradle a luxurious stretch of pool feature, thus creating a revitalizing oasis within the landscape, this 27-storey tower is designed for urban living with high liveability in mind while it offers unblocked panoramic views into the lush and green surroundings.
One-North Park is right beside the condo, with a fitness corner, Water Wall featured wall and a playground. A shared community space for the working, playing and living, the park is located on a hilly terrain, a home to a variety of magnificent trees and shrubs.
There are many offices in One-North. So living near your work place will save you a lot of travelling time. After a hard day's work, you can get home in no time. It is a Live, Work and Play haven. And with Holland Village near by, living here in One-North, you will never need to travel from home for anything.
---
---
It is sited within the dense floral areas of one north between Rochester Park and One-North Park, where the rich and dark grey architecture sits regally, fronting lively traffic along North Buona Vista Road while shielding a terraced landscape behind.
Being close to Buona Vista MRT interchange provides residents with easy access to everywhere. It is a mere 3 to 4 minutes walk to the MRT station. This station is an interchange for East-West Line and Circle Line.
This new condo is walking distance to malls such as Rochester Mall and The Star Vista. Hence, there are many dining and shopping options available. You can find your necessities there, and many bars and bistro to chill out and restaurants to satisfy your cravings.
Popular hotspot such as Holland Village is also very close by. This is a favourite spot for both expats and locals. You can find local food, bars and restaurants there.
Furthermore, highways like Ayer-Rajah Expressway (AYE) and Pan-Island Expressway (PIE) are conveniently a short drive away. With the highways, you will get to many places in no time.
With its convenient location and proximity to city, and with the huge pool of potential tenants within, the condominium in this area is a definite good investment.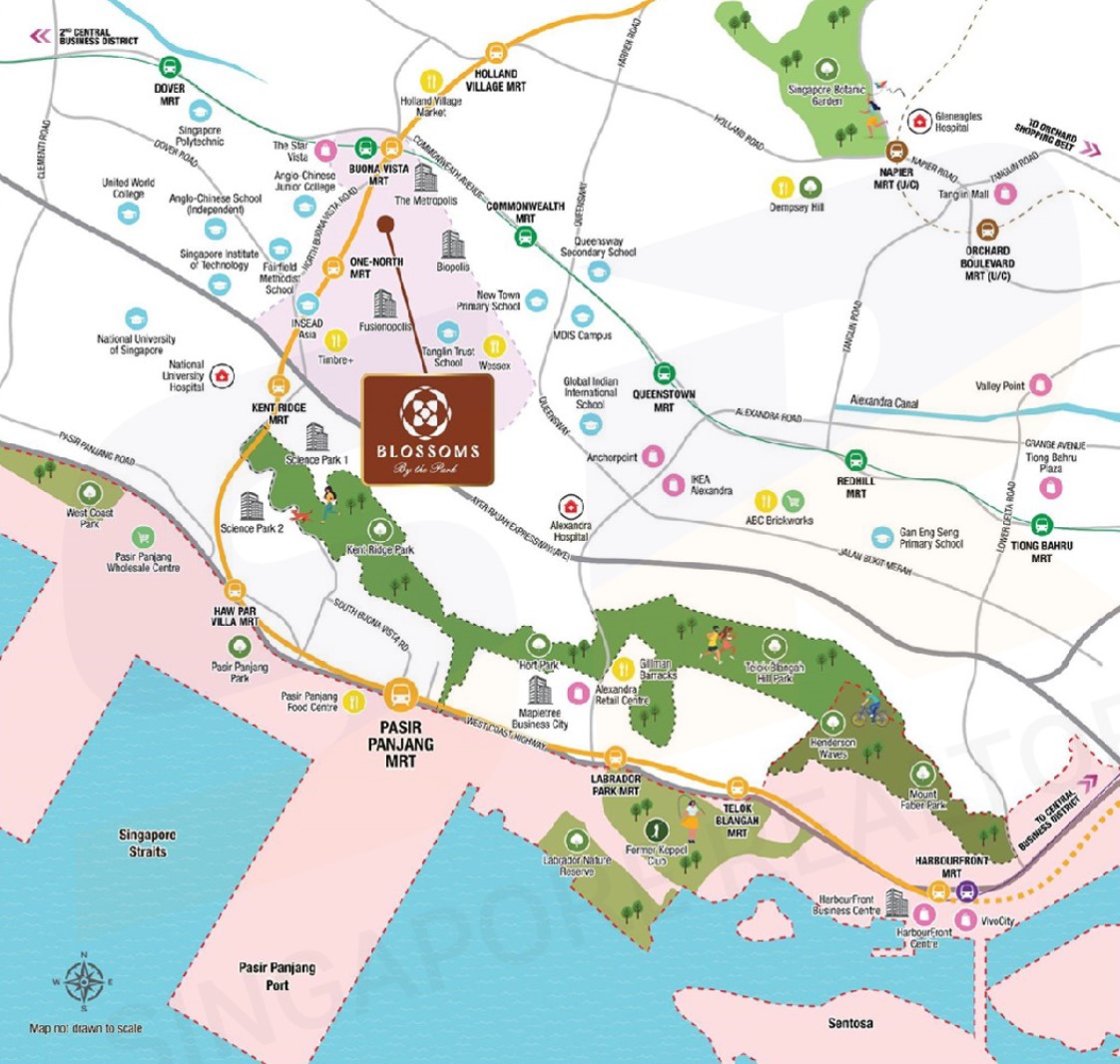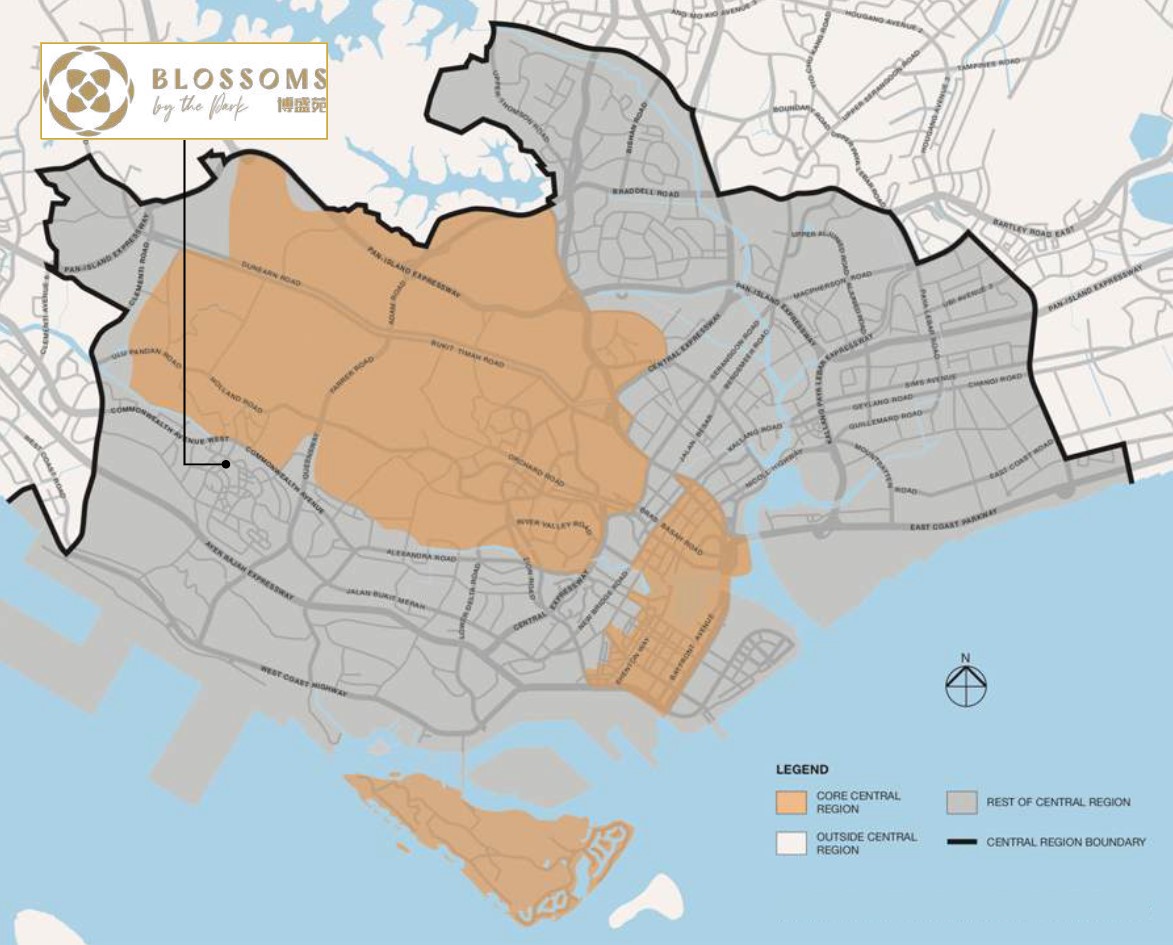 For other new and upcoming property launches, please click HERE! Or visit our showcase of Singapore Property New Launches where you can browse new launches by Region for your house-hunting.
Why Blossoms By The Park?
2 plots of land near to Buona Vista MRT station will be developed into commercial cum residential developments. More info will be out soon! Check-in for updates or contact us for info!
BLOSSOMS BY THE PARK
LAUNCHING FEB 2023
Walk to Buona Vista MRT (EWL/CCL)

Well-connected via AYE

Walk to one-north business park

Close to NUS, Dover Knowledge District
Blossoms By The Park Site Plan
The fenceless design creates a smooth approach from the development landscape into the surrounding greenery, thus ensuring a fluid approach into the natural amenities that this site has to offer. The aspiration of this project is not only to be an outstanding visual icon in the One-North area, but also to become an architectural node for dialogue between all other surrounding built environments so that the whole urban living organism thrives in synchrony.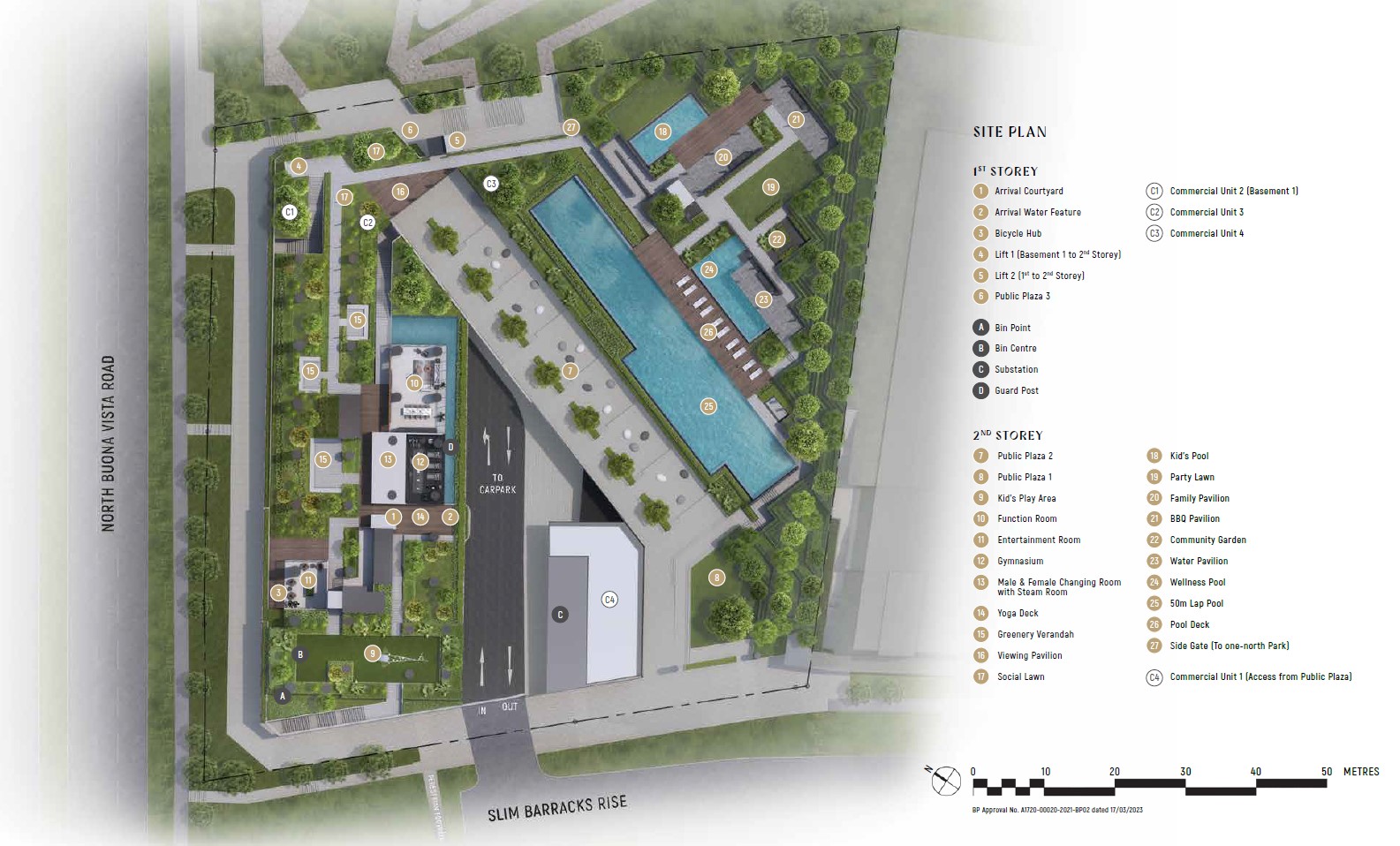 Blossoms By The Park Quick Facts
Brief project information of Blossoms By The Park for your reference. Please contact us for latest updates.
DEVELOPERS: EL Development
DEVELOPMENT: 1 block of 27-storey development with commercial units
DISTRICT: 05
TENURE: 99-yr Leasehold
ADDRESS: 9 Slim Barracks Rise, Singapore 139742
SITE AREA: 85,648.40 sq ft
PLOT RATIO: 3.0
TOTAL UNITS: 275 residential + 1 commercial unit
UNIT MIX: 1+Study to 4-bedroom Penthouses
CARPARK LOTS: 110 residential parking lots & 7 commercial lots
EXPECTED TOP: 31 December 2026
Unit Mix

1+S: 549 to 689 sqft

2BR: 678 to 829 sqft

2+S: 721 to 872 sqft

3BR: 1044 to 1259 sqft

3DK: 915 to 1022 sqft

4BR: 1302 to 1884 sqft

Blossoms By The Park Floor Plans
On typical storeys, an array of unit typologies has been carefully curated to cater to different lifestyles and needs. These efficient and regular unit layouts ranging 1 to 4
bedrooms will be able to suit single urban nomads as well as families looking forward to a cosy place to settle into. Every unit is graced with a balcony to make the best of the largely unobstructed views, thus extending indoor living to outdoor lifestyle from the comfort of their own home. In this way, vertical connection to the grounds via an invitation to panoramic views is achieved, to add to the transverse connectivity as established before.
Photos of the show gallery, perspectives and virtual tours of Blossoms By The Park will be available soon for your viewing.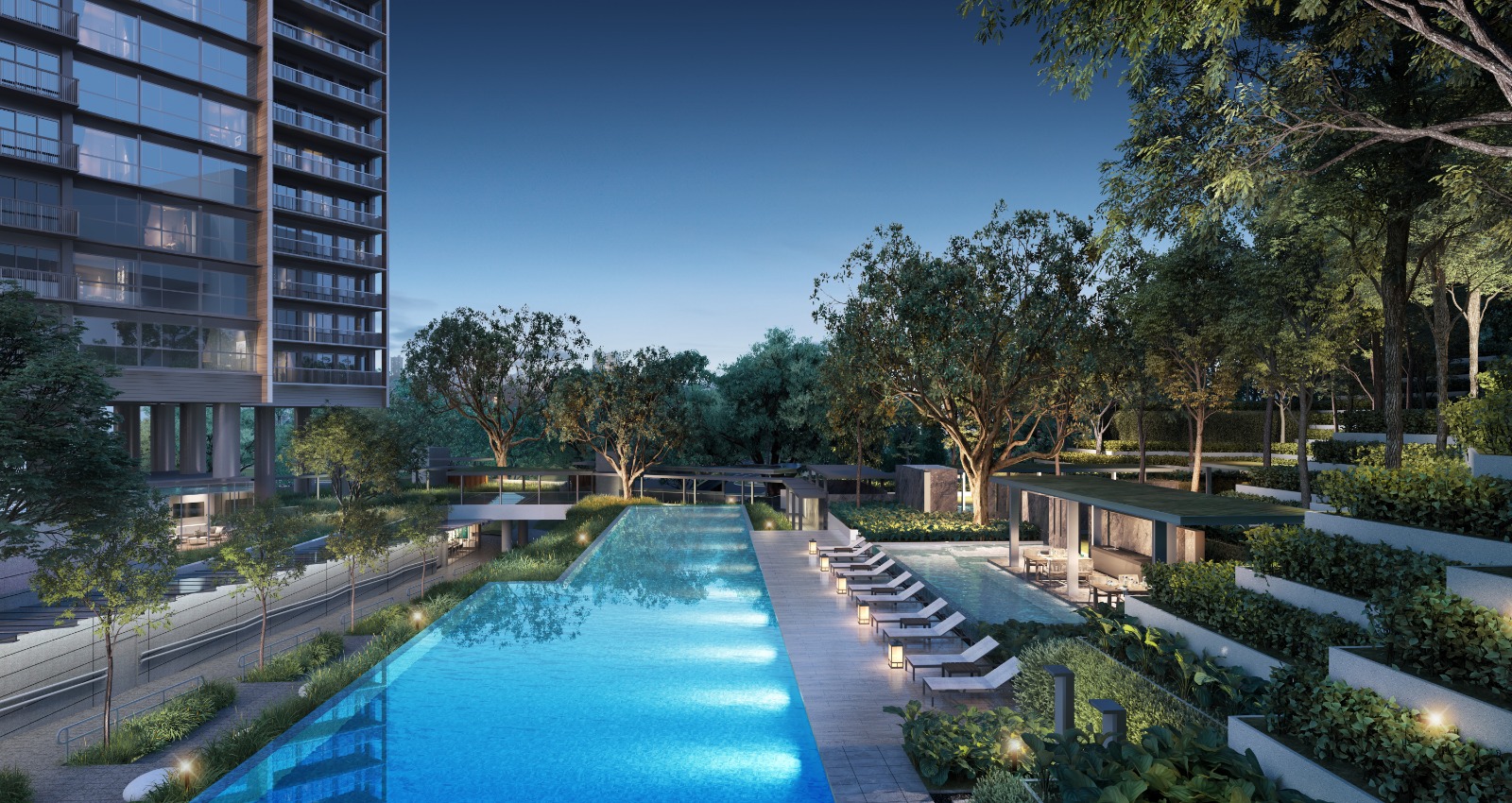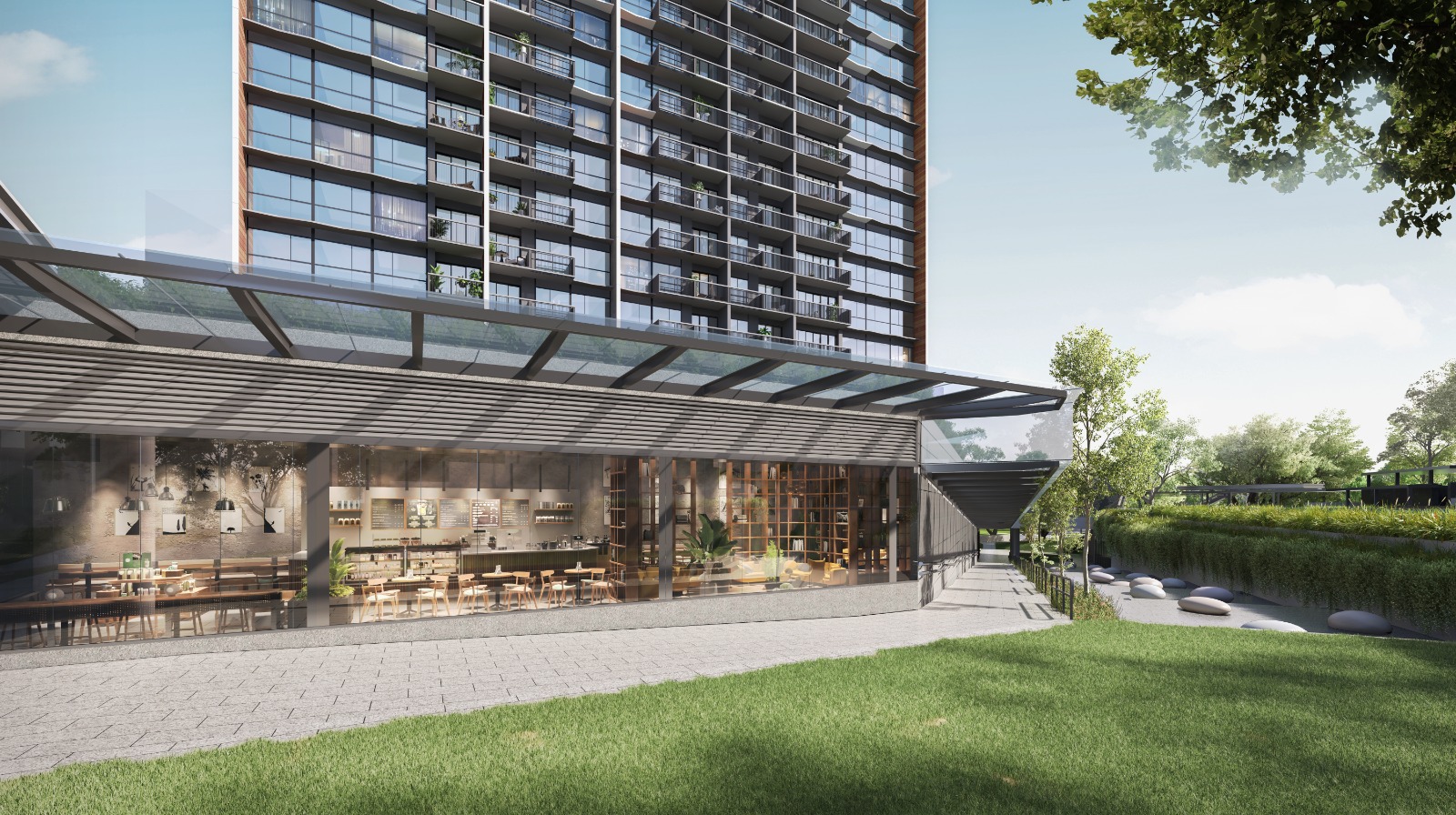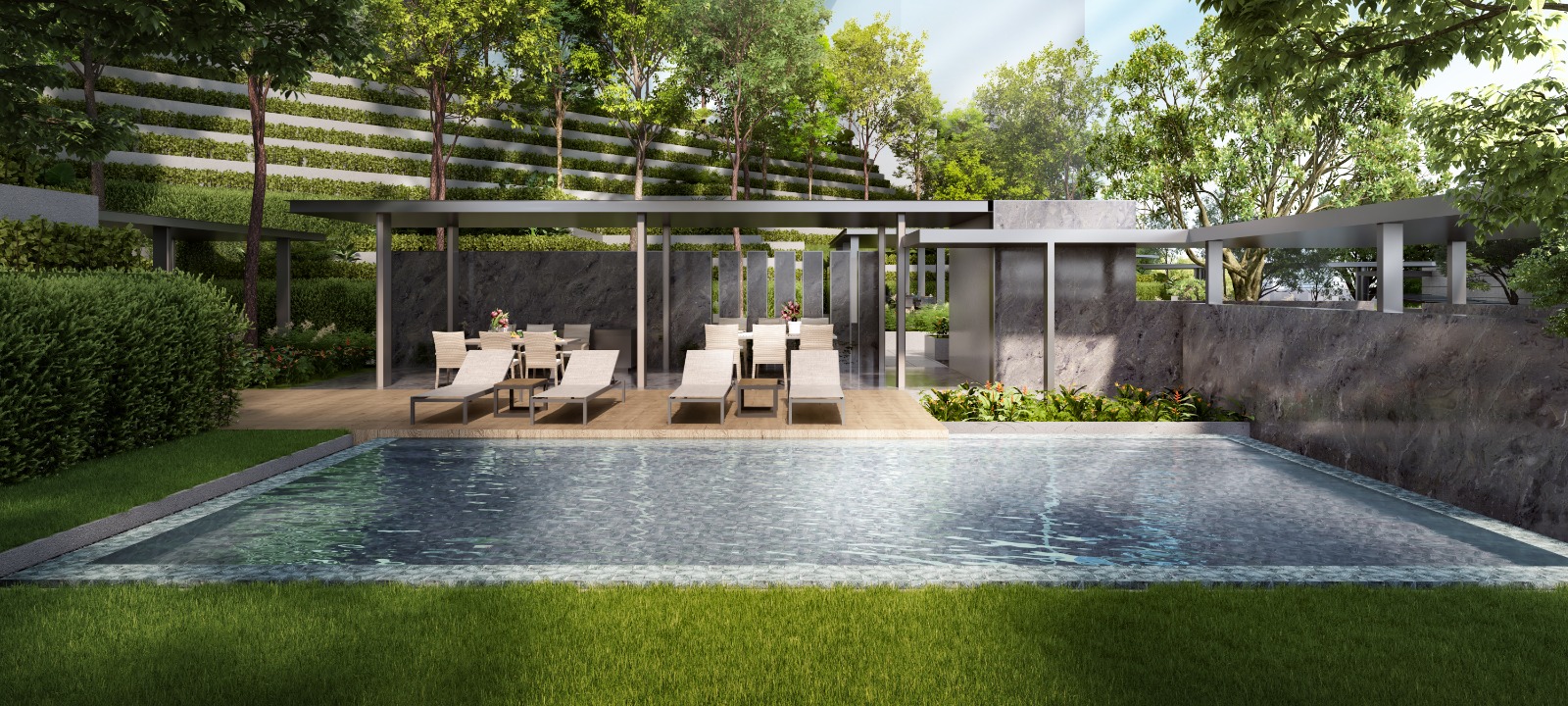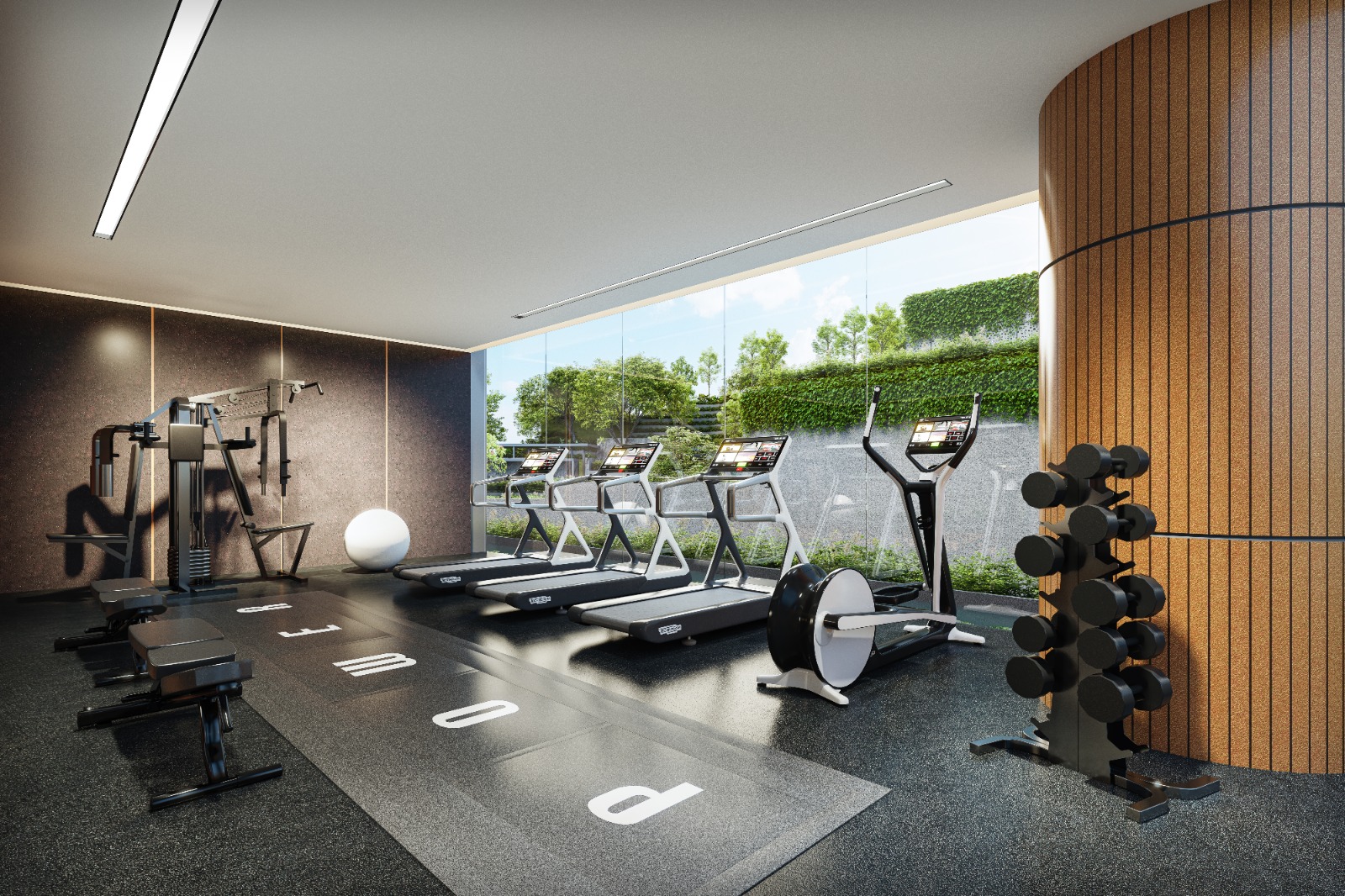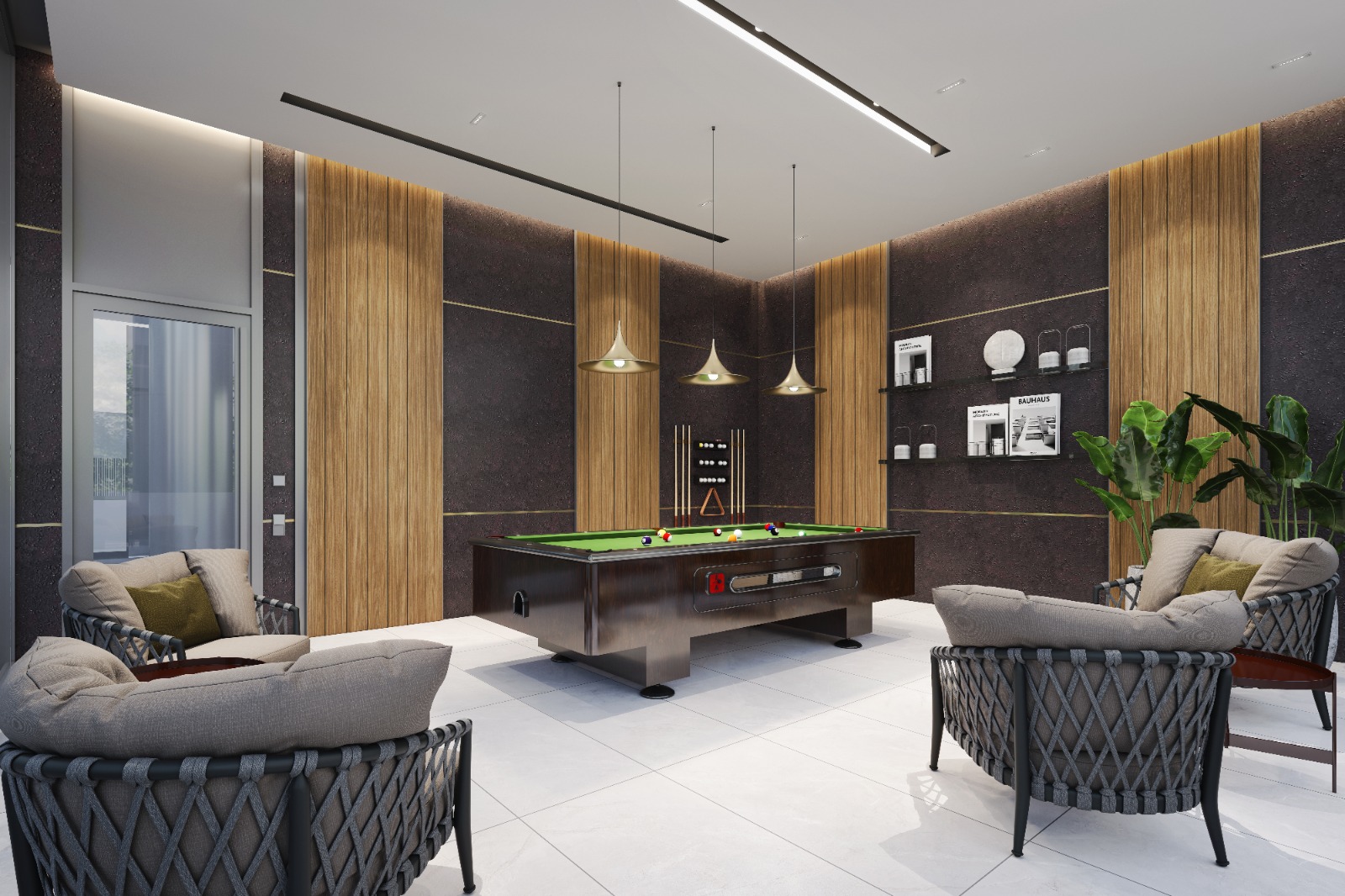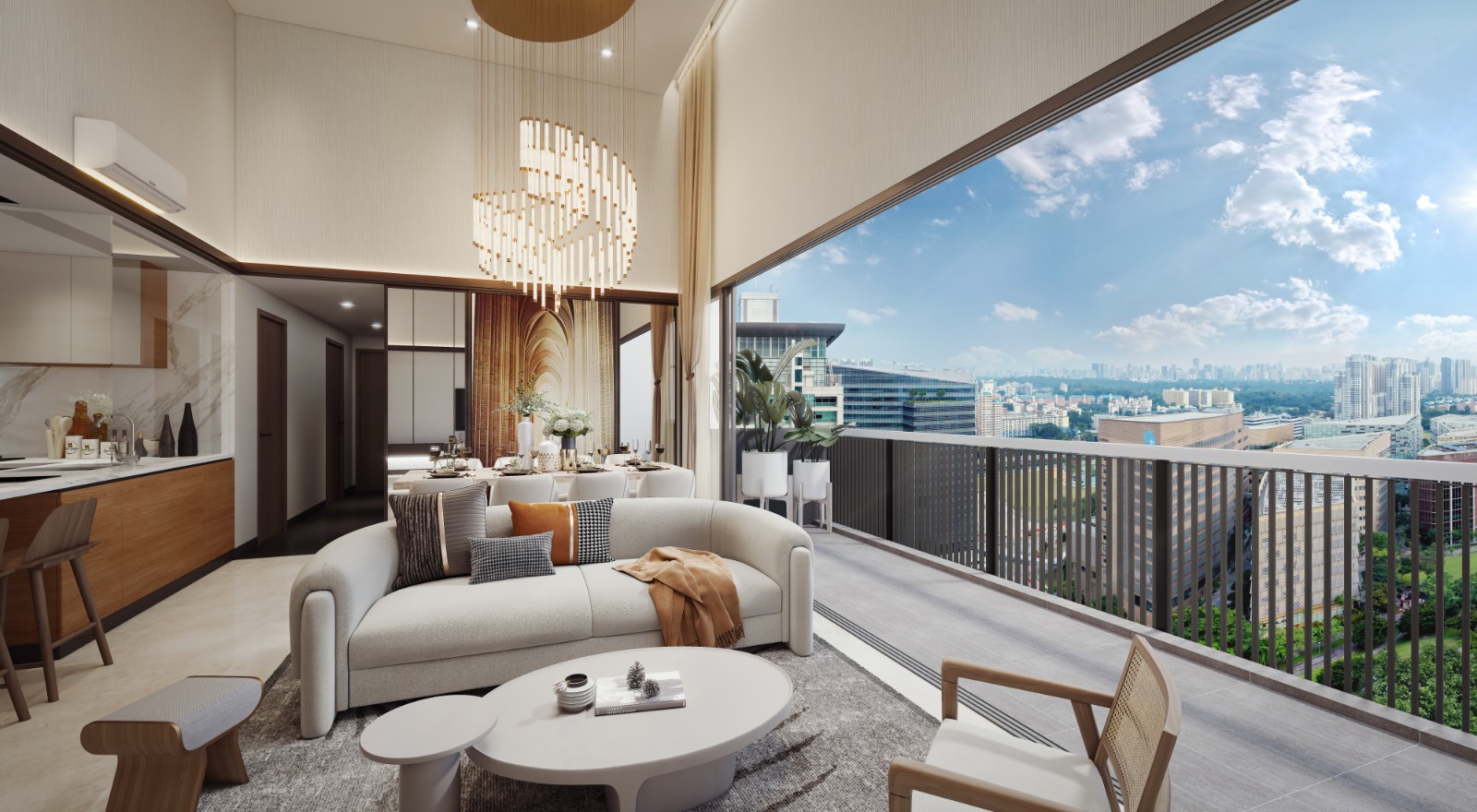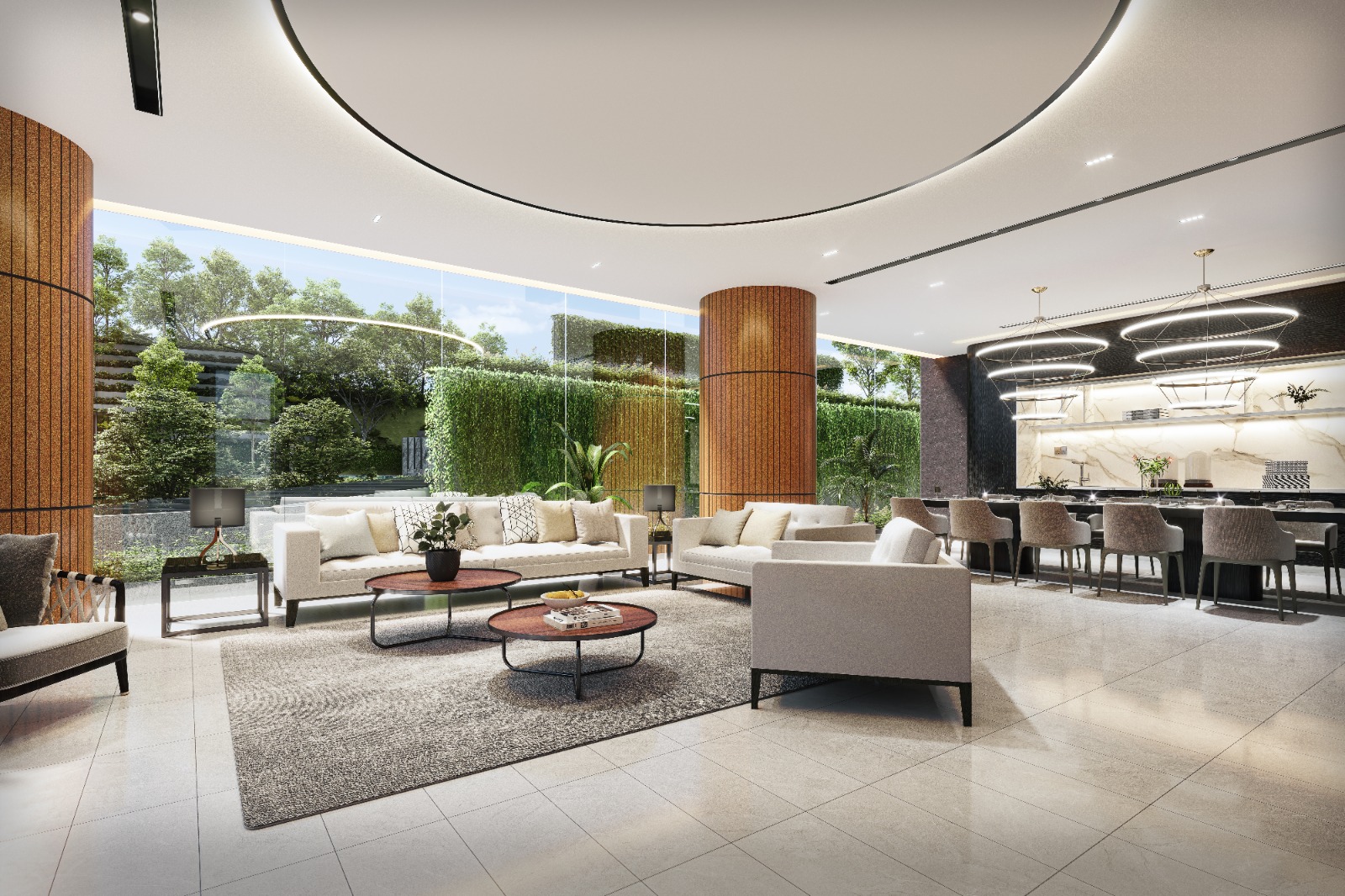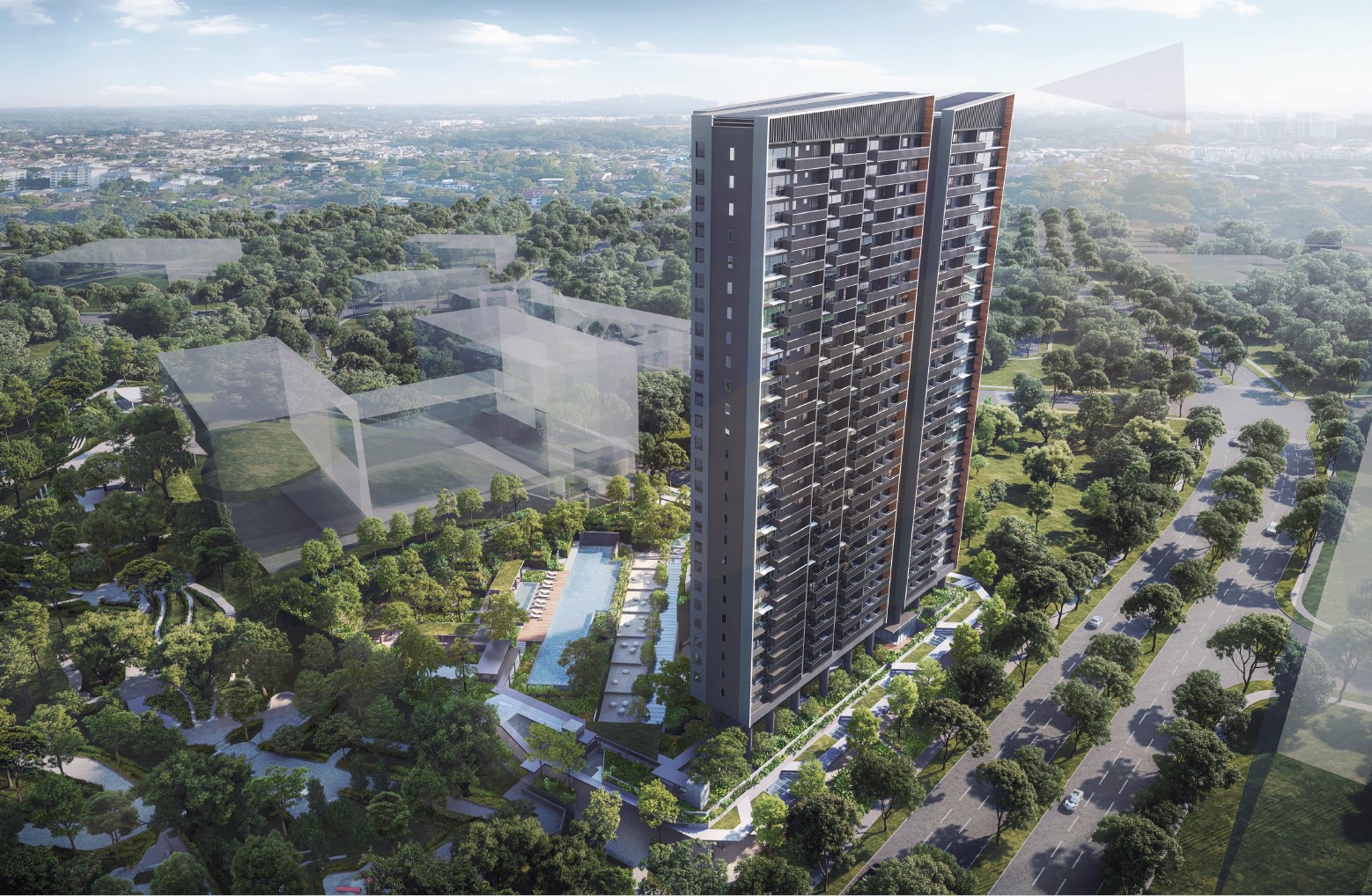 ---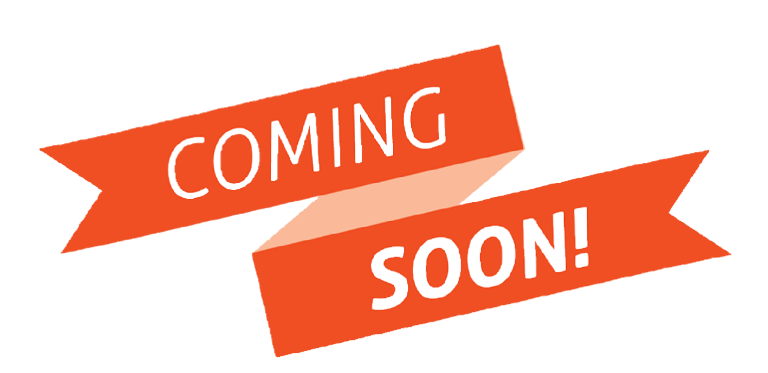 ---